Biltong Bulk Box Donation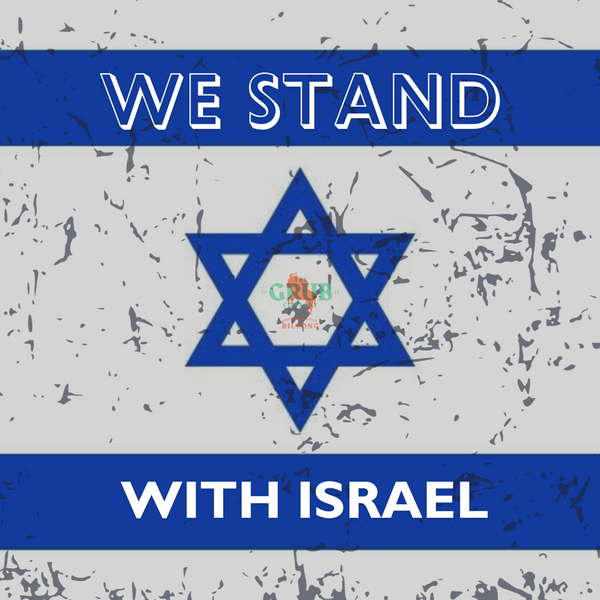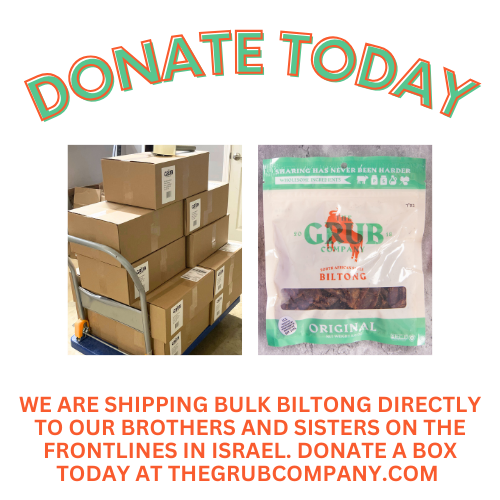 Show your solidarity with the brave soldiers of Israel by gifting them a case of The Grub Company Biltong. Our Bulk Biltong Donation Box is a heartfelt way to support those who protect our nation while giving them a savory, protein-packed treat they'll love. Each box contains sixty packs of biltong.
🌟 Why Donate Bulk Biltong:
Boost Morale: A delicious snack can lift spirits during challenging times, and our biltong is a proven crowd-pleaser.

Nutrient-Rich: Soldiers need nourishing, high-protein snacks to stay strong and focused while serving our nation.

Express Gratitude: This gesture shows your appreciation for their dedication and sacrifice.
🤝 How It Works:
Select the bulk donation box at checkout and pay.
We'll ensure that your donation is delivered to soldiers who will truly appreciate the thought behind it.
🇮🇱 Join us in supporting our Israeli heroes with the gift of Bulk Biltong. Let them know they're not alone, and that we stand with them every step of the way. It's more than a snack; it's a token of our gratitude.
Purchase a Donation Box today and make a difference in the lives of those who protect Israel. 🙏🇮🇱
If you are looking to make a tax deductable donation, you can donate directly here at Beef Up Our Boys. Funds will be used to purchase The Grub Company biltong to be sent to Israeli troops.